Bible Studies
Trinity offers several Bible studies designed to fit different schedules and interests. Check the calendar or contact the church office for the date and time of the next meeting. New participants are always welcome!
Basic Bible Study: meets weekly on Thursdays at 7:00 pm in Cooper-Burkhart House. They are currently studying Genesis. No previous experience necessary.
Mercy Triumphs: A Bible Study for Women on the Book of James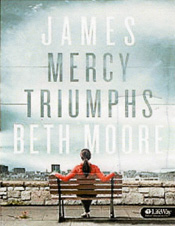 Barb Beaver will lead a Bible Study on the book of James for 8 weeks beginning on Wednesday, 9 July 2014 in Cooper Buckhart House. Discussion will be from 6:45 PM to 8:00 PM followed by a video presentation from 8:00 to 9:00 PM. All women are invited to attend…sign up in Heinecken Hall or just show up at the study. Bring you Bible. A study book will be available at the first meeting.
Click to see Women's Bible Study flyer.
Women On Wednesday (WOW): meets the second and last Wednesday of the month at 11:00 a.m. 
The Bible study materials in the Women of the ELCA's Gather magazine is used as the basis for study. A copy of the study can be obtained from the church office prior to the meeting.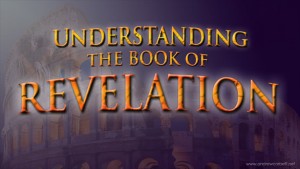 Revelation Bible Study: A new Bible study will begin on Monday, 21 April 2014, on the book of Revelation. This study will meet in Cooper-Burkhart House every Monday evening at 6:00 PM. The study will be led by Tom Allert and will focus on the Lutheran approach to this book of prophecy.  Please join us for an insightful look into end-time prophecy as we enjoy each other's fellowship. All are welcome.
High School Bible Study: offered each Sunday at 4pm through the TNT (Trinity's New Testament) Senior High youth program.
For more information regarding the above Bible studies please call 951-682-1350 or e-mail: office@trinityriverside.org