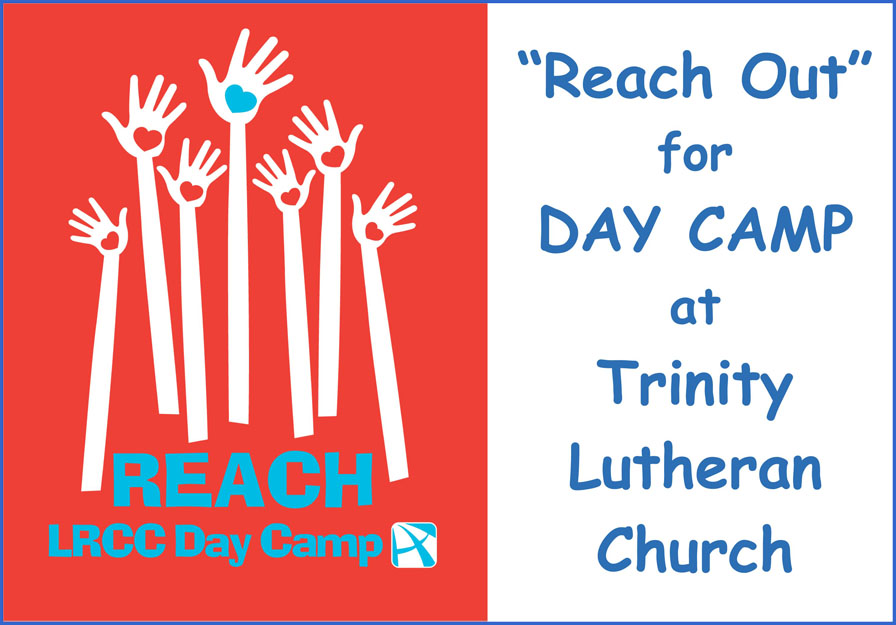 WHEN: Monday June 24 through Friday June 28, 9 am-3 pm (Fri. 9-12) WHERE: Trinity Lutheran Church at 5969 Brockton Ave., Riverside 92506 WHO: Children entering grades K-6 this fall COST: $35 per child for the week
Day Camp is like going to summer camp without leaving home! Staff from Lutheran Retreats, Camps and Conferences (LRCC) will lead kids in a full week of programs — fun games and music, Bible studies, crafts and more — for a week of faith-focused, community-building activities based on the theme of reaching out with God's love.
We plan to house the 4-6 day camp staff in Cooper-Burkhart House that week, but we still need volunteers to take turns providing them with meals. Please contact Karen Clarke or Pastor Kent if you can help.
Lutheran Retreats, Camps and Conferences is also offering many other camp programs this summer. Go to www.lrcchome.com for more information.
REGISTER FOR DAY CAMP
Registration is now open for day camp June 24-28! The cost is only $35.00 per child for the entire week.
To register by mail, click on the link below to print out a copy of the Registration Form.
Or… e-mail us, using the contact form below to tell us the names, ages and grades for the child(ren) you are registering and then click the "Buy Now" button below to pay for day camp through PayPal.