New member class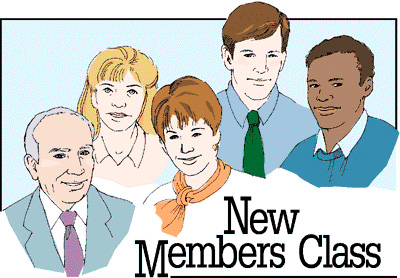 If you would like to become a member of Trinity Luther-an Church, or simply wish to learn more about Trinity and the Lutheran church, you are invited to attend our 2-session new member orientation on Sunday, June 4 and June 11, starting at 12 noon (lunch will be provided). If you plan to attend, please let us know by calling or emailing the church office.
June sock drive

Let's talk about feet. If you are homeless, you walk – a LOT! It is super important for the health of home-less people that they are able to have clean and dry feet. A clean pair of socks helps when shoes get old or are ill-fitting. Clean socks help protect feet from the fungi that thrive in public showers. Socks that are clean and dry allow homeless people to keep on the move. At Trinity, we can help by cleaning out our sock drawers and sharing a few pairs of lightly worn socks, or by buying 1-2 packages of cushioned crew socks. Men's socks are in more demand. June is SOCK month at Trinity. Let's rise up and dress some feet! Questions? Talk to Karen or Michael Myers.
Saturday night service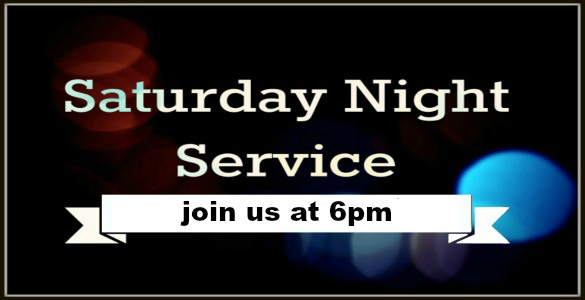 On Saturday, 14 May 2016 from 6:00 to 7:00 PM a new lay led Saturday night service will begin.
day camp 2016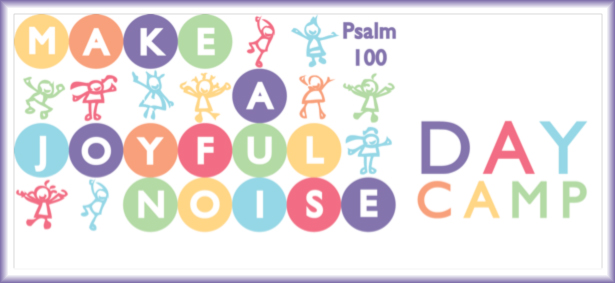 Day Camp at Trinity will take place from Monday, 18 July through Friday, 22 July 2016 from 9:00 AM to 3:00 PM (Friday from 9:00 AM to Noon. The cost is $25.00 per students from Kindergarten through 6th grade.
Click here for more information.
Click to see Day Camp Flyer
Click to see Day Camp Registration Form
missionary support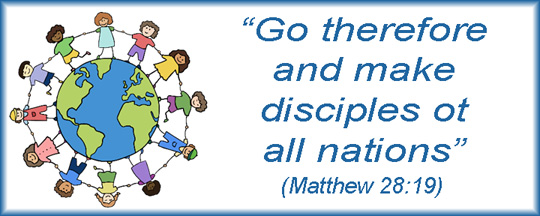 Help support our missionary family serving in Southeast Asia, the Revs. Eric and Wendolyn Trozzo, and their two boys. There is a sign-up sheet in Heinecken Hall to pledge a donation of $20 for a Sunday in 2016. You may sign up for one or more Sundays. Our goal is to raise $1,040 in additional support in 2016 ($20 a week x 52 weeks). When you make your donation to Trinity, please write "Missionary Support" on the memo line of your check or offering envelope.
breakfast at trinity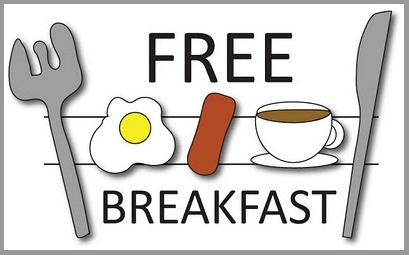 Every Saturday at 8:00 am a free family breakfast is served at Trinity Lutheran Church at 5969 Brockton Avenue in Riverside. All are welcome: kids and adults, singles and couples. No reservations are needed and the meal is free. The weekly menu features breakfast burritos, oatmeal, juice and coffee. Come and start the day out with a good breakfast.
Lutheran Cursillo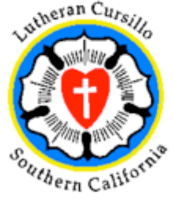 The next Cursillo weekends are in July 2016. Cursillo is a short course in Christian living. All members of the congregation are invited to attend. Click here for more information.
guitar & ukulele lessons
Mike Finn, lead guitarist for SouthBound, is our guitar teacher. Mike is an accomplished guitarist with over 30 years of experience as a musician and teacher. Mike teaches beginning, intermediate and advanced guitar lessons in 4-week sessions. Lessons are taught individually or in small groups of students. Mike also provides Ukulele lessons.
Click here for more information.