july 4th BBQ
Kim Root-George is coordinating our participation in the 4th of July BBQ at Eden Lutheran Church. Eden is providing hamburgers, hot dogs and drinks, Hope Lutheran is providing buns and condiments, and Trinity is providing the dessert. Each family attending is asked to bring a salad to share. Sign up on the sheet in Heinecken Hall. The BBQ starts at 5:00 pm. Everyone is asked to bring $10.00 gift cards to use for bingo prizes. After dinner, we will play bingo, and the fireworks show starts at 9:00 p.m. Bring a lawn chair for viewing the fireworks. You'll need a permit to park in Eden's parking lot (ask Kim or our church office for one). If you would like to donate a gift card for the bingo prizes and help support Trinity, you need to order your gift card from Willy today or next Sunday in order to have it by July 4th.
pb&j's for summer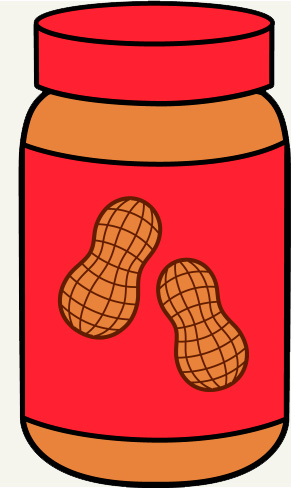 The Social Concerns Committee is sponsoring another peanut butter drive this June to help the less fortunate mothers fill their children's tummies with nutritious sandwiches during the summer school break. Every year we are amazed by your generosity and we hope that you can support this project again this year. Bring a jar of peanut butter to church any time during the month. We will have a total per week posted in the narthex. You may want to contribute a jar each week, or expand your donation to include jars of jelly. Every item donated will be taken to either Central City Lutheran Mission or Lutheran Social Services. Let's keep this mission going again this year!
day camp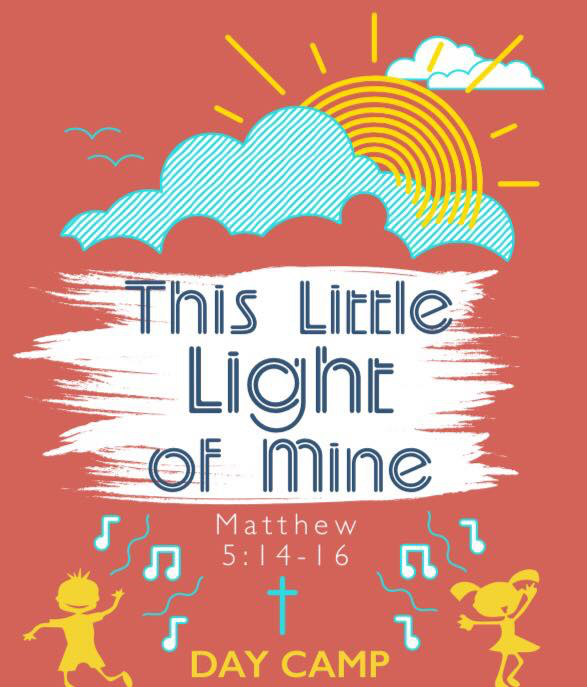 Mark your calendar for the week of July 24-28! This program is for kids who will be entering K-6th grades. Camp staff from LRCC will once again lead this great week of fun and faith. This year's theme is "This Little Light of Mine," based on Matthew 5:14-16.
Click to see and print Day Camp Registration Form 2017
Beds & Blessings

Beds and Blessings is a new program which has been developed as a partnership between the churches of Riverside to support the needs of Social Workers of the Department of Social Services. Its purpose is to prevent the placement of a child into the Foster Care system when a relative might be able to house the child with some assistance of furniture and supplies.
For more information click here.
cursillo weekends are Happening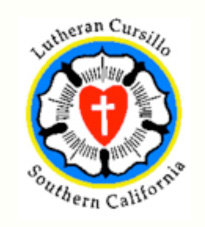 Cursillo is a three-day "short course in Christianity" intended to help revitalize and support the Lutheran Church and its ministries to society. The next men's weekend is August 17-20 and the women's weekend is August 24-27. If anyone is interested in attending a Lutheran Cursillo weekend, please see Bob or Barb Beaver or call the church office. There is no charge to attend a weekend, but you need to get your application in as soon as possible.
For more information click here.
missionary support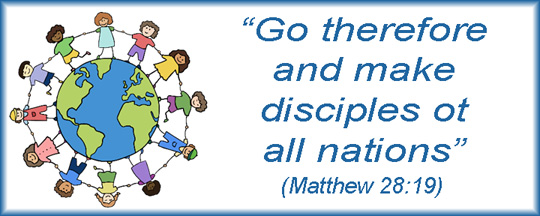 Help support our missionary family serving in Southeast Asia, the Revs. Eric and Wendolyn Trozzo, and their two boys. Sign up for on the Missionary Support Calendar in Heineken Hall to pledge a donation of $20.00 for one or more Sundays. There are still six open Sundays available this year. Be sure to read the latest "Borneo Briefings" newsletter from the Trozzo family. Pick up a copy in Heineken Hall or look for it under the "Missionaries" tab of this website.
free Monday night dinners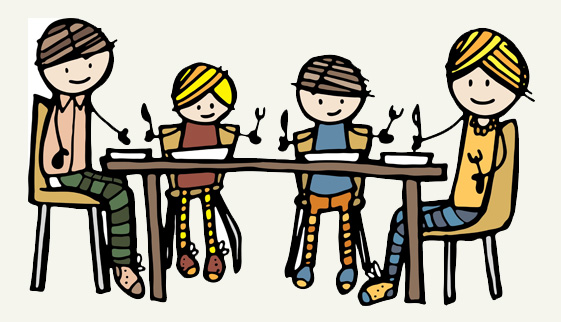 The free Monday night dinner is a fresh, hot menu served every Monday at 5:30 PM at Trinity Lutheran Church. The meal consists of a nutritious hot meal or casserole, bread and butter (or a substitute that goes with the meal being served), a salad and one or all of three beverages: coffee, milk,and a cold drink. We serve rain or shine, holiday or not as long as we have receptive guests. The only requirement is to come hungry.
free breakfast every saturday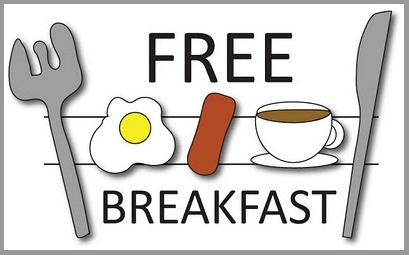 Trinity provides a free breakfast for people in the community from 8:00 to 9:00 am every Saturday in the fellowship hall of the church. We are located at 5969 Brockton Ave., in Riverside, CA 92506 (near the intersection of Brockton and Jurupa Avenues).
Click here for more information.
Saturday night service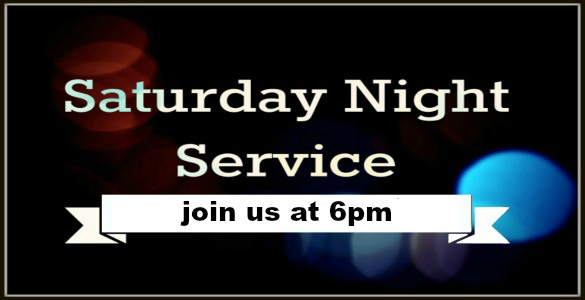 Our Saturday worship service is changing from a weekly to a once-a-month schedule. The Saturday Night Service will meet on the first Saturday of the month at 6:00 p.m. The next service will be on March 4. This informal worship service meets around a campfire on the patio (weather permitting) or in Poat Parlor.
Lutheran Cursillo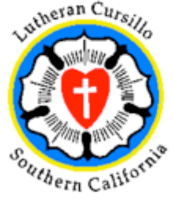 The next Cursillo weekends are in February 2017. Cursillo is a short course in Christian living. All members of the congregation are invited to attend. Click here for more information.
guitar & ukulele lessons
Mike Finn, lead guitarist for SouthBound, is our guitar teacher. Mike is an accomplished guitarist with over 30 years of experience as a musician and teacher. Mike teaches beginning, intermediate and advanced guitar lessons in 4-week sessions. Lessons are taught individually or in small groups of students. Mike also provides Ukulele lessons.
Click here for more information.