god's work our hands sunday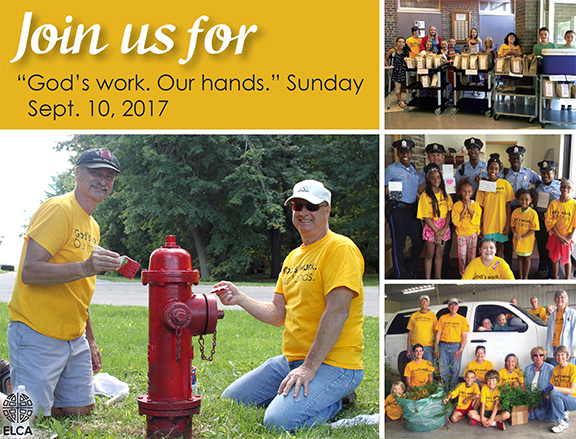 Our annual Sunday of service will take place on September 10. Several service projects are being planned for that day. One of them is to pack personal hygiene bags for the homeless. We need donations of the following items:
New or used towels
Toothbrushes & toothpaste
Dental floss & chapstick lip balm
Travel size bottles of shampoo, conditioner, soap, lotion
Disposable razors & small cans of shaving cream
For more information about this project or our Sunday of service, contact Kelly Krashin.
Homework Club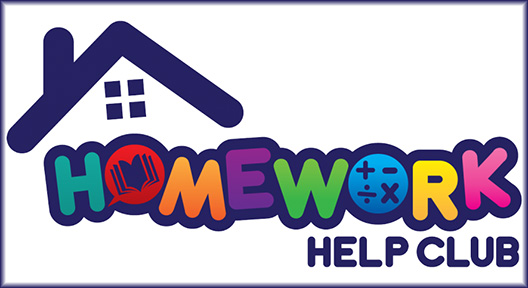 The Grand Opening of the TLC Homework Club is Monday, September 11, 2017. Doug Brown, Judy McMichael, Christina Reza and Karyl Robinson will provide after-school homework assistance for elementary school children in our neighborhood. The program will be held every Monday from 3:30 to 5:00 pm in Cooper-Burkhart House. A healthy snack and drink will be given to the students before they begin their work.
We are hoping for a 1 to 5 ratio with the students in order to give them quality attention with their homework. If students complete their homework before 5 o'clock, students can benefit from extra practice in a challenging subject or enjoy enrichment activities, silent reading books, or games. When the students are picked up at 5 pm by their parents, they will be invited to stay for the BAT Dinner beginning at 5:30 pm in Heinecken Hall.
We are still hoping for additional volunteers to make this program a success. At this time, we have 5 students stating they will attend. But, our goal is to be able to assist up to 30 students each week. If you are available during this time, please consider joining us! The blessings you will provide a young child will be far more than just a few pages in their weekly homework packet. You will have a unique opportunity to mentor and become a role model to these children! Please contact Christina Reza to discuss this more!
school supplies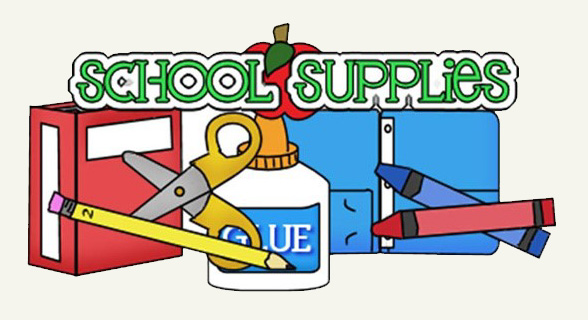 We will collect donations of school supplies for kids during the month of July. There will be a display board at church with a list of the needed supplies. Please take a tag from the board for the item(s) you'd like to donate.
We will fill school backpacks with the donated items at the end of the month. Talk to Kelly Krashin or Karen Myers if you have questions.
Beds & Blessings

Beds and Blessings is a new program which has been developed as a partnership between the churches of Riverside to support the needs of Social Workers of the Department of Social Services. Its purpose is to prevent the placement of a child into the Foster Care system when a relative might be able to house the child with some assistance of furniture and supplies.
For more information click here.
cursillo weekends are Happening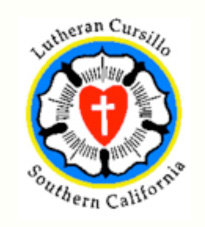 Cursillo is a three-day "short course in Christianity" intended to help revitalize and support the Lutheran Church and its ministries to society. The next men's weekend is August 17-20 and the women's weekend is August 24-27. If anyone is interested in attending a Lutheran Cursillo weekend, please see Bob or Barb Beaver or call the church office. There is no charge to attend a weekend, but you need to get your application in as soon as possible.
For more information click here.
missionary support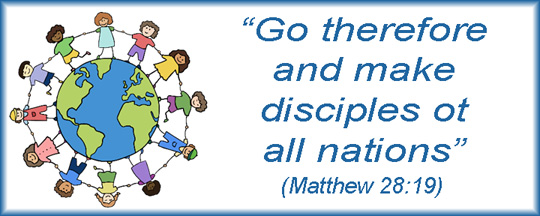 Help support our missionary family serving in Southeast Asia, the Revs. Eric and Wendolyn Trozzo, and their two boys. Sign up for on the Missionary Support Calendar in Heineken Hall to pledge a donation of $20.00 for one or more Sundays. There are still six open Sundays available this year. Be sure to read the latest "Borneo Briefings" newsletter from the Trozzo family. Pick up a copy in Heineken Hall or look for it under the "Missionaries" tab of this website.
free Monday night dinners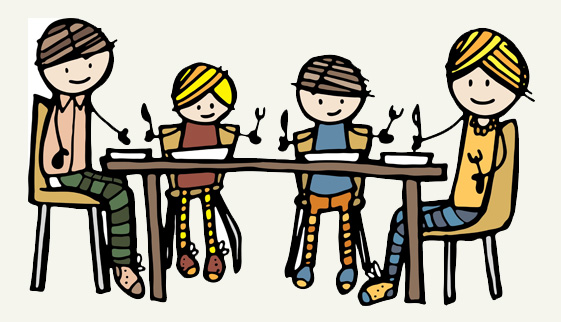 The free Monday night dinner is a fresh, hot menu served every Monday at 5:30 PM at Trinity Lutheran Church. The meal consists of a nutritious hot meal or casserole, bread and butter (or a substitute that goes with the meal being served), a salad and one or all of three beverages: coffee, milk,and a cold drink. We serve rain or shine, holiday or not as long as we have receptive guests. The only requirement is to come hungry.
free breakfast every saturday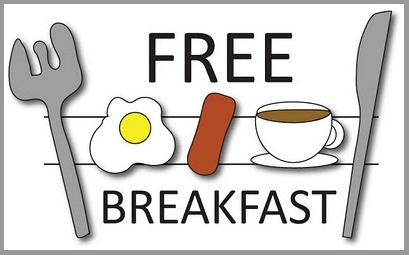 Trinity provides a free breakfast for people in the community from 8:00 to 9:00 am every Saturday in the fellowship hall of the church. We are located at 5969 Brockton Ave., in Riverside, CA 92506 (near the intersection of Brockton and Jurupa Avenues).
Click here for more information.
Saturday night service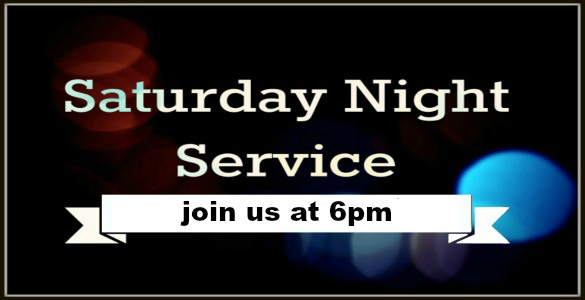 Our Saturday worship service is changing from a weekly to a once-a-month schedule. The Saturday Night Service will meet on the first Saturday of the month at 6:00 p.m. The next service will be on March 4. This informal worship service meets around a campfire on the patio (weather permitting) or in Poat Parlor.
Lutheran Cursillo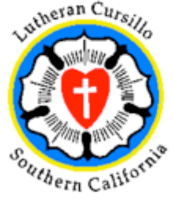 The next Cursillo weekends are in February 2017. Cursillo is a short course in Christian living. All members of the congregation are invited to attend. Click here for more information.
guitar & ukulele lessons
Mike Finn, lead guitarist for SouthBound, is our guitar teacher. Mike is an accomplished guitarist with over 30 years of experience as a musician and teacher. Mike teaches beginning, intermediate and advanced guitar lessons in 4-week sessions. Lessons are taught individually or in small groups of students. Mike also provides Ukulele lessons.
Click here for more information.