lss walk to end poverty a success

Team Trinity came together Walk to End Poverty in support of Lutheran Social Services Riverside on Saturday, 7 October 2017. Our 12 member team, led by Pastor Kent Tuohino, included walkers, water station volunteers and drivers. The walk raised over $3,000 for LSS to fight poverty. Thank you all for your support.
Drum kit donated to church
Mim Frantz officially donated Dick Frantz's drum kit to the church. Dick "loaned" his 1950's Ludwig drum kit to the church many years ago so the Praise Band drummer wouldn't have to bring his kit in every Sunday. Thank you Mim and Dick for your gift.
God's work our hands sunday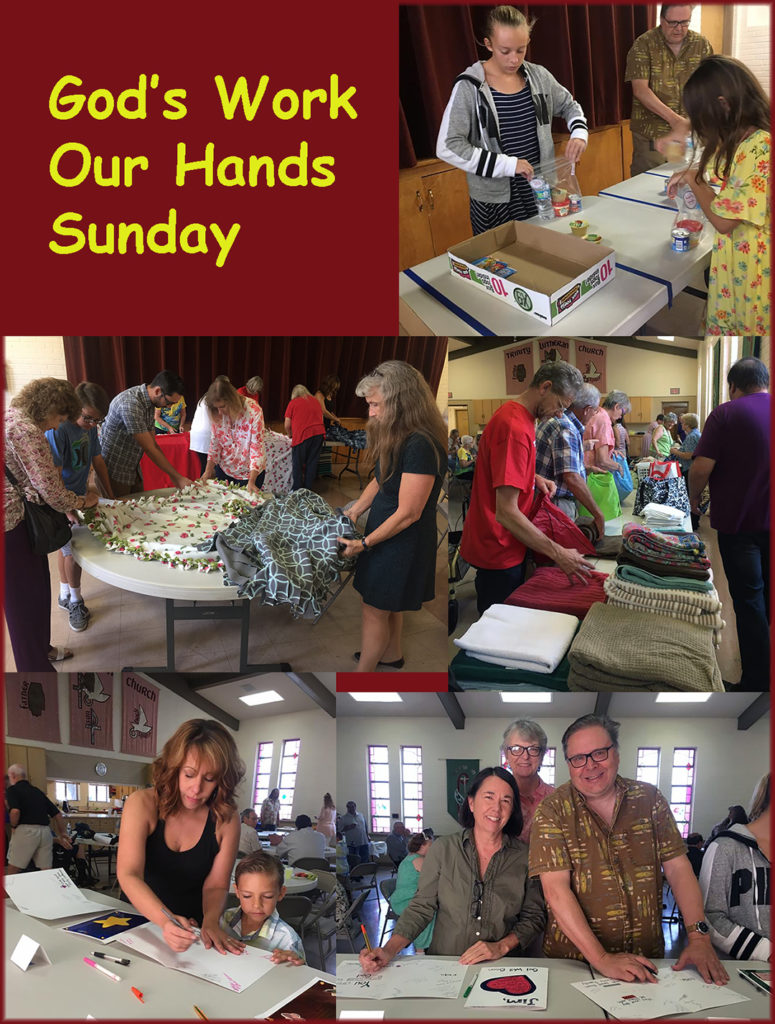 The congregation completed several projects for God's Work, Our Hands Sunday including making blessing bags, signing cards for members not able to attend services and tying quilts. Thanks to all who participated.
YANA – Cancer comfort
Ann Herring spear headed a blanket making project to support YANA – Cancer Comfort (You Are Not Alone) who give fleece blankets, scarfs, inspirational material, cards and bracelets as care packages to people living with and battling cancer. Johna Gronnel, a cancer survivor, is one of the founders of YANA. To learn more and donate to this great cause go to www.yana-cancercomfort.com.
Hurricane relief
Hurricanes Harvey, Irma and Jose have afflicted millions of lives in coastal Texas, Louisiana, Florida and the Caribbean with multiple days of heavy rain, winds, and rising tides. Flooding has caused widespread damage, and thousands of people are being housed in temporary shelters.
One way you can help is through Lutheran Disaster Response. Gifts to Lutheran Disaster Response designated for hurricane relief will be used entirely (100 percent) for this disaster until the response is complete. Together, we can help provide immediate and long-lasting support. You can give by writing a check payable to Trinity Lutheran Church, and include a note that it's for "hurricane relief." You can also give online by going to this webpage:
https://community.elca.org/USHurricaneRelief
We invite you to reach out to help our neighbors on the Gulf Coast during this time. Your prayers and your donations will ensure that our church partners will be able to provide help and hope for those left homeless or otherwise affected by this disaster for years to come.
new hearing assistance system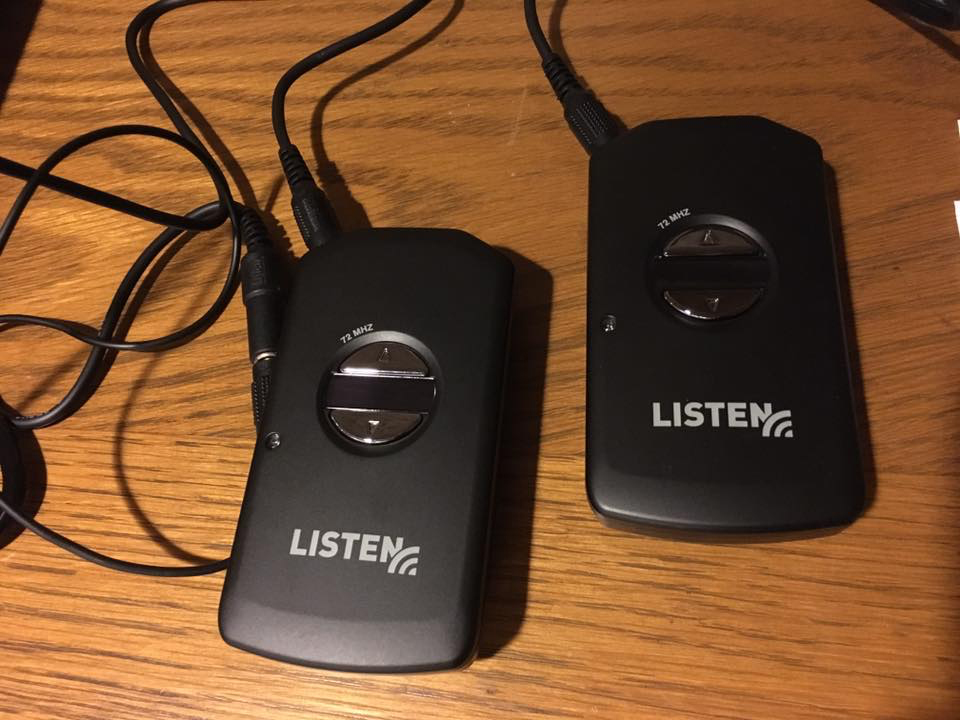 Thanks to several generous donations, our church now has a new wireless assistive listening system for those with hearing problems. We hope that it will allow them to fully understand and participate in our wor- ship services. Those who have already tried it have been very pleased with the improved sound.
If you would like to use this system, please ask an usher for a receiver when you come to worship.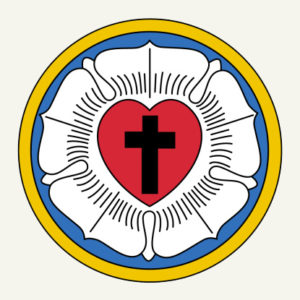 Available in "Reformation Red" with a Lutheran rose emblem in honor of the 500th anniversary of the Reformation! We are now taking orders for these colorful shirts. The cost is only $10. A sample is on display in the narthex, along with copies of the order form.
saturday night service changes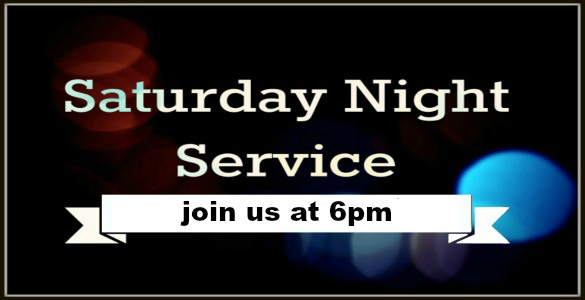 Our Saturday worship service is changing from a weekly to a once-a-month schedule. The Saturday Night Service will meet on the first Saturday of the month at 6:00 p.m. The next service will be on February 4. This informal worship service meets around a campfire on the patio (weather permitting) or in Poat Parlor.
Amazon Smile helps Trinity

Trinity is now eligible to receive rebates from online purchases at Amazon Smile! Go online to smile.amazon.com and choose Trinity as your preferred charity. Then be sure to go to smile.amazon.com whenever you want to shop on Amazon. Trinity will receive 0.5% of the purchase price from your eligible AmazonSmile purchases.
Click here for more information.
the bat dinner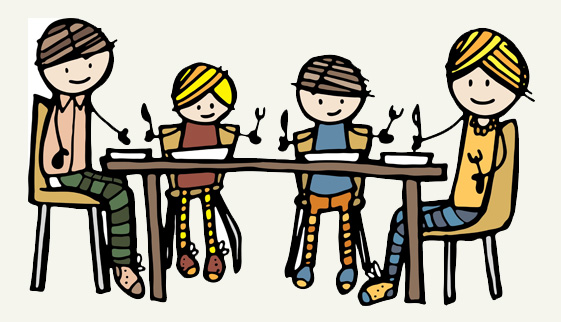 We are so pleased with our dinner attendance. We had 28 guests the first night, and it is increasing every Monday! We are providing a delicious evening meal to homeless/hungry people every Monday at 5:30 PM. This TLC sponsored outreach is the only hot meal for the homeless provided on Mondays in the environs of Riverside, so we anticipate continued growth. The meal includes a hot casserole, vegetable/green salad, buttered bread and a choice of drinks (coffee, water, or punch). Any food remaining after we serve here at Trinity goes to Central City Lutheran Mission or Lutheran Social Services. Our plea for helpers to make and serve the Monday Dinners has been answered! Thank you, and we hope you will want to come back and lend a hand again. Come by any Monday evening and have a look at our team in action. You'll like what you see!