day camp 2017
Summer for the families in our neighborhood would not be complete without our annual summer day camp! This year's theme was "This Little Light of Mine" based on Matthew 5:14-16 ~
"You are the light of the world. A town built on a hill cannot be hidden.15 Neither do people light a lamp and put it under a bowl. Instead they put it on its stand, and it gives light to everyone in the house. 16 In the same way, let your light shine before others, that they may see your good deeds and glorify your Father in heaven."
The trio of young adults from Lutheran Retreats, Camps, and Conferences, (LRCC) did an incredible job bringing this scripture to life for our 21 campers who ranged in age from 4 to 13. The children enjoyed bible study, games, crafts, songs, and tons of silly antics! They also spent time each day learning the importance of service to others. This year's service projects included creating colorful placemats for our guests at the BAT dinner on Monday night, planting healing aloe vera plants to give as a gift to someone in need, compiling basic necessity bags, donating school supplies for low income families in our community and finger painting beautiful quilt squares with a unique candle design.
We had many familiar faces returning from the year before. Several families shared how much their children look forward to this week each year and one family even brought their close family friends with them. Two other first timers to our day camp family were two young men, Antoñio and Neòn, from the children's home in Tijuana, Mexico that our church has been visiting since last year. It was an incredible chance to share who we are with them and for them to see all the things they have in common with children here. I was able to listen to them share their week with Sister Lily and Tere, Antoñio's mom and it was a proud moment to hear Antoñio tell his mom how nice is our church!
This week could not have been possible without the support of all of you! Thanks to each of you who donated snacks, lunches, dinners, time, energy, materials, and prayers. And the 6 children who were able to attend due to the generosity of sponsors add their heartfelt thanks to mine! Mark your calendars for July 23, 2018 when all the fun will begin again!
Foster Youth Graduation Event

What a night! On Thursday, June 15, the Riverside County Department of Public Social Services (DPSS) held a graduation for young adults in the foster care system who graduated from high school. The cele- bration's theme was "All the Places You Will Go." The event celebrates each of these young adult's current and future success and accomplishments.
We had 9 volunteers from Trinity who participated on the day of the event, and each volunteer walked away feeling energized and thankful that we had an opportunity to participate.
5 college-bound students were selected to win the donated laptops (three of these laptops were donated by members of our church). At the end of the even- ing, each young adult left with a gift basket of their choosing. There were approximately 195 gift baskets available to select from, and 16 of those baskets and 21 gift cards came from our members. It was a re- warding event for all who attended.
thanks for the pb&J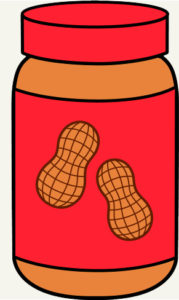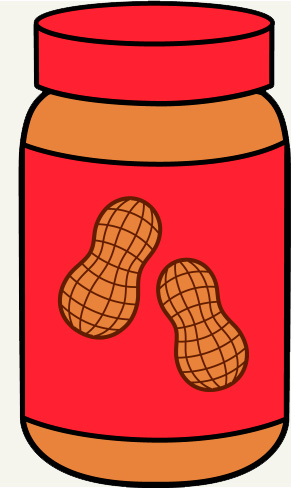 Our June Peanut Butter drive was a great success! As of Sunday, June 25, we had collected a total of 372 jars of peanut butter and 9 jars of jelly. Thank you for your generous support of this project! The to- tal also includes donations that were made possible by a grant from Thrivent Financial.
The donated peanut butter and jelly will be given to Lutheran Social Services and Central City Lutheran Mission to distribute to families in need. It will be a great help for feeding their chil- dren this summer!
Summer Worship Schedule
From July 2 through September 10 we will change to our summer worship schedule, with one Sunday worship service at 9:30 a.m. Our monthly Saturday service will still be on the 1st Saturday of the month at 6:00 pm.
Century Club chooses projects

The Century Club chose their 2017 projects at their luncheon on Sunday, 9 April 2017. The projects chosen are…
Purchase and install new heating/air conditioning unit in Poat Parlor.
Purchase and install new LED parking lot lights.
In addition we will determine the cost of replacing the storage closet doors in the Education Wing hallway.
We invite members of the church to donate $100.00 or any amount they are able to support these projects.
Trinity T-Shirts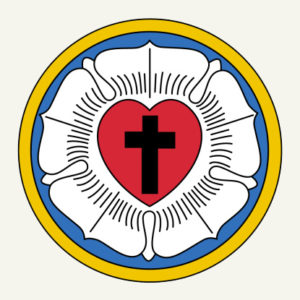 Available in "Reformation Red" with a Lutheran rose emblem in honor of the 500th anniversary of the Reformation! We are now taking orders for these colorful shirts. The cost is only $10. A sample is on display in the narthex, along with copies of the order form.
saturday night service changes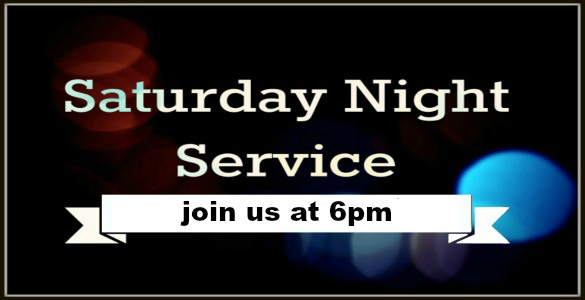 Our Saturday worship service is changing from a weekly to a once-a-month schedule. The Saturday Night Service will meet on the first Saturday of the month at 6:00 p.m. The next service will be on February 4. This informal worship service meets around a campfire on the patio (weather permitting) or in Poat Parlor.
Amazon Smile helps Trinity

Trinity is now eligible to receive rebates from online purchases at Amazon Smile! Go online to smile.amazon.com and choose Trinity as your preferred charity. Then be sure to go to smile.amazon.com whenever you want to shop on Amazon. Trinity will receive 0.5% of the purchase price from your eligible AmazonSmile purchases.
Click here for more information.
the bat dinner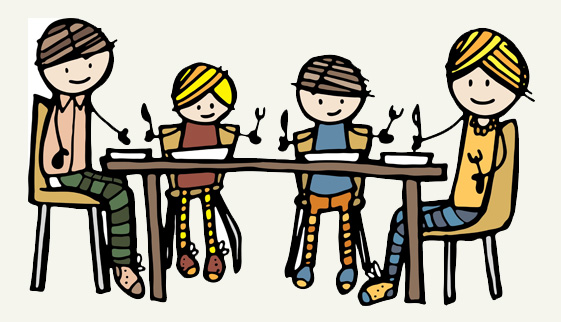 We are so pleased with our dinner attendance. We had 28 guests the first night, and it is increasing every Monday! We are providing a delicious evening meal to homeless/hungry people every Monday at 5:30 PM. This TLC sponsored outreach is the only hot meal for the homeless provided on Mondays in the environs of Riverside, so we anticipate continued growth. The meal includes a hot casserole, vegetable/green salad, buttered bread and a choice of drinks (coffee, water, or punch). Any food remaining after we serve here at Trinity goes to Central City Lutheran Mission or Lutheran Social Services. Our plea for helpers to make and serve the Monday Dinners has been answered! Thank you, and we hope you will want to come back and lend a hand again. Come by any Monday evening and have a look at our team in action. You'll like what you see!