Summer Worship Schedule
From July 2 through September 10 we will change to our summer worship schedule, with one Sunday worship service at 9:30 a.m. Our monthly Saturday service will still be on the 1st Saturday of the month at 6:00 pm.
Farewell to Marie Hinz
After more than 35 years in Riverside, Marie Hinz is moving to North Carolina this week to be closer to her sons. On Sunday, 11 June 2017, we had a potluck in honor of Marie and to thank her for all her hard work at Trinity and to wish her well in her new home. Bon voyage Marie.
Goodwill event a success

Trinity's youth are so thankful for all the support today at our Goodwill Fundraiser! 22 bins were filled raising $1,100.00!! All proceeds will help cover costs for youth events such as this summer's day camp, middle school youth gathering in the fall and next year's huge high school youth gathering in Houston, Texas! We are on our way!
Sister Lily
On Sunday, 30 April 2017 we were honored to have as our special guest Sister Liliana Camacho Angulo, the founder of the Angel's Smile Children's Home in Tijuana. She spoke at both services telling her story and the story of her mission at the children's home. If you would like to help support the children's home, you may do so by making a donation to Trinity Lutheran Church, with a note that it's for our Tijuana Mission Fund.
Christian unity says thanks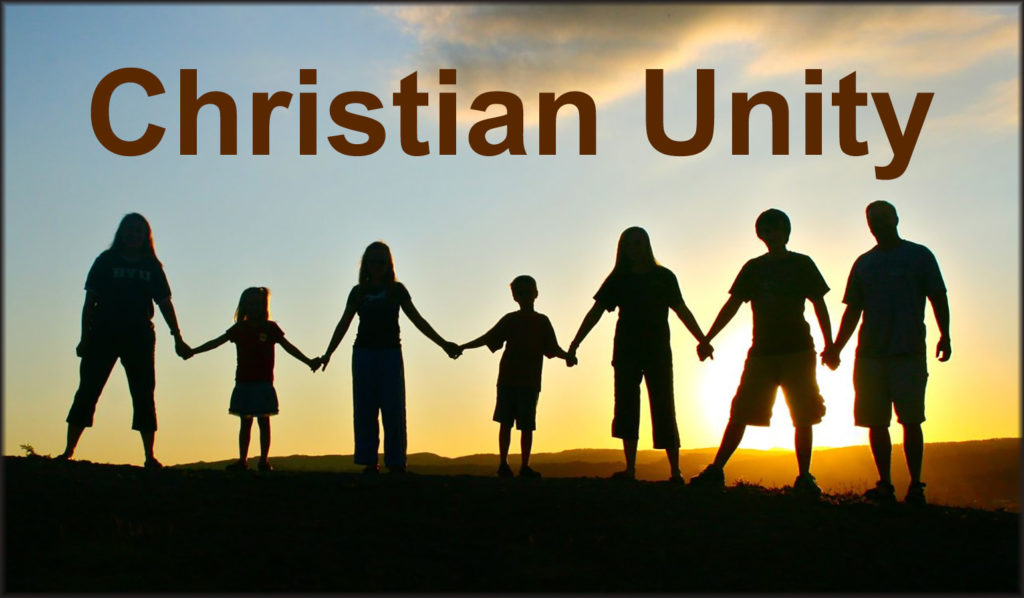 March and April have been busy months for Christian Unity. Two new member lunches, the Century Club lunch, and the Easter Pancake Breakfast. Many thanks to all of those who attended and made these events a success. Also, many thanks to those who worked diligently to make these events a big success. April Powers, Karen Oster, Mary Kantola, Mary Jane Thompson, Barb Beaver, Bob Beaver, Karen Clarke, Peggy Fryc, Brenda Sue Lussier, Mike Finn, Karen Myers, Kelly Cole, Bill Cole, Jim Miller, Dan Brizendine, and Kim Brizendine. These events would not have been the success that they were without each of your service.
Gary bonner singers concert

The concert on April 22 by the Gary Bonner Singers was very special. All the songs were fantastic, and our choir even sang a couple of songs with them! Thanks to all who helped, to Bob Powers for arranging the date (he is a member of the choir), Jerri McIlhagga, Ann Herring for providing some of the decorations, Mary Jane Thompson and her crew for providing the dinner after the concert for the singers, and Willy Miller and all those who generously gave of their time to donate cookies. (The singers were very appreciative.) Thanks also to Jim Miller, who put lights up in the patio/walkway.
Meet our new Administrative Assistant
Michael Myers, a long time member of Trinity, has been hired as our Administrative Assistant. He will be replacing Willy Miller when she retires from that position. Congratulations Michael.
Century Club chooses projects

The Century Club chose their 2017 projects at their luncheon on Sunday, 9 April 2017. The projects chosen are…
Purchase and install new heating/air conditioning unit in Poat Parlor.
Purchase and install new LED parking lot lights.
In addition we will determine the cost of replacing the storage closet doors in the Education Wing hallway.
We invite members of the church to donate $100.00 or any amount they are able to support these projects.
Trinity T-Shirts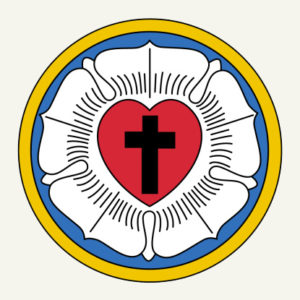 Available in "Reformation Red" with a Lutheran rose emblem in honor of the 500th anniversary of the Reformation! We are now taking orders for these colorful shirts. The cost is only $10. A sample is on display in the narthex, along with copies of the order form.
saturday night service changes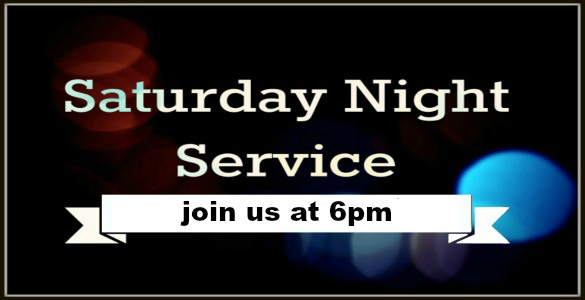 Our Saturday worship service is changing from a weekly to a once-a-month schedule. The Saturday Night Service will meet on the first Saturday of the month at 6:00 p.m. The next service will be on February 4. This informal worship service meets around a campfire on the patio (weather permitting) or in Poat Parlor.
Amazon Smile helps Trinity

Trinity is now eligible to receive rebates from online purchases at Amazon Smile! Go online to smile.amazon.com and choose Trinity as your preferred charity. Then be sure to go to smile.amazon.com whenever you want to shop on Amazon. Trinity will receive 0.5% of the purchase price from your eligible AmazonSmile purchases.
Click here for more information.
happy birthday bat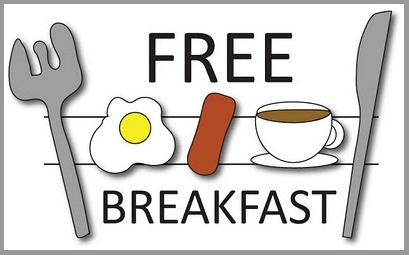 On Sunday, 6 November 2016, we celebrated the third anniversary of our Breakfast At Trinity (BAT) program. The BAT team served a delicious breakfast between services.  Your donations to BAT will help us continue this much needed program. Thanks for your support.
the bat dinner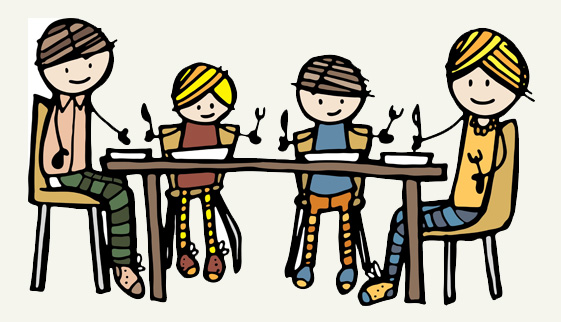 We are so pleased with our dinner attendance. We had 28 guests the first night, and it is increasing every Monday! We are providing a delicious evening meal to homeless/hungry people every Monday at 5:30 PM. This TLC sponsored outreach is the only hot meal for the homeless provided on Mondays in the environs of Riverside, so we anticipate continued growth. The meal includes a hot casserole, vegetable/green salad, buttered bread and a choice of drinks (coffee, water, or punch). Any food remaining after we serve here at Trinity goes to Central City Lutheran Mission or Lutheran Social Services. Our plea for helpers to make and serve the Monday Dinners has been answered! Thank you, and we hope you will want to come back and lend a hand again. Come by any Monday evening and have a look at our team in action. You'll like what you see!