In February Steve Anderson will begin doing seminary field work at Trinity. Steve is a freshman seminary student and his wife Arlea ar members of Eden Lutheran Church. One of the requirements for graduation from seminary is completion of a process known as Ministerial Leadership Training. Seminarians are required to spend 7-10 hours per week, for 10-12 weeks, with a congregation other than their own, learning about and participating in all aspects of ministry. Welcome Steve!
Thank for the donations during January to help children through "Beds & Blessings"! We were also able to purchase two crib mattresses and several comforters thanks to funding from Thrivent Financial. Here are the totals:
• 15 Twin/XL bed sheet sets
• 9 Twin/XL comforters
• 2 crib/toddler size mattresses
• 4 sets of crib sheets
• 1 pillow
Beds & Blessings is a grass-roots effort by local churches to help children and families, in coop-eration with the CarePortal program and the Riverside Co. Dept. of Public Social Services. Our donations will help children and youth in need of help, and keep families together.
Thanks to donations to Trinity's Century Club, in De-cember we were able to replace the parking lot lights with energy-efficient LED fixtures, and we installed a new AC/Heater unit in Poat Parlor. Thank you for helping to make these im-provements possible!
christmas dinner at Trinity
On Christmas Day, our church family served and shared Christmas dinner and gave goody bags to 56 people in Heinecken Hall. It was a special evening for our BAT dinner volunteers and homeless guests. Our guests even surprised us by presenting us with a Christmas card they had all signed!
Dinner served at Central city Lutheran mission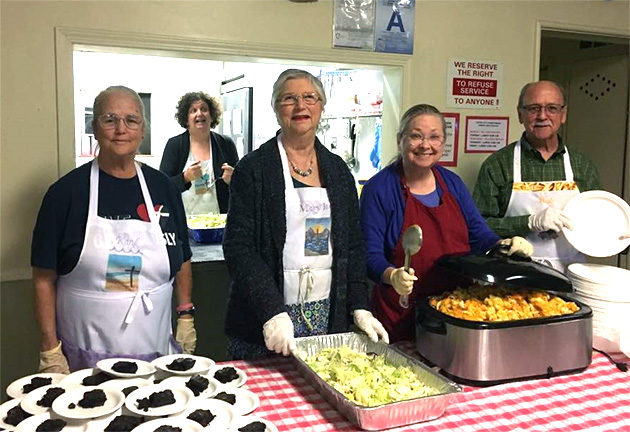 On Sunday, 10 December 2017, Trinity served dinner at the Central City Lutheran Mission. Thank you to all who helped.
trinity welcomes six new members
Welcome to the Trinity family!
Drum kit donated to church
Mim Frantz officially donated Dick Frantz's drum kit to the church. Dick "loaned" his 1950's Ludwig drum kit to the church many years ago so the Praise Band drummer wouldn't have to bring his kit in every Sunday. Thank you Mim and Dick for your gift.
new hearing assistance system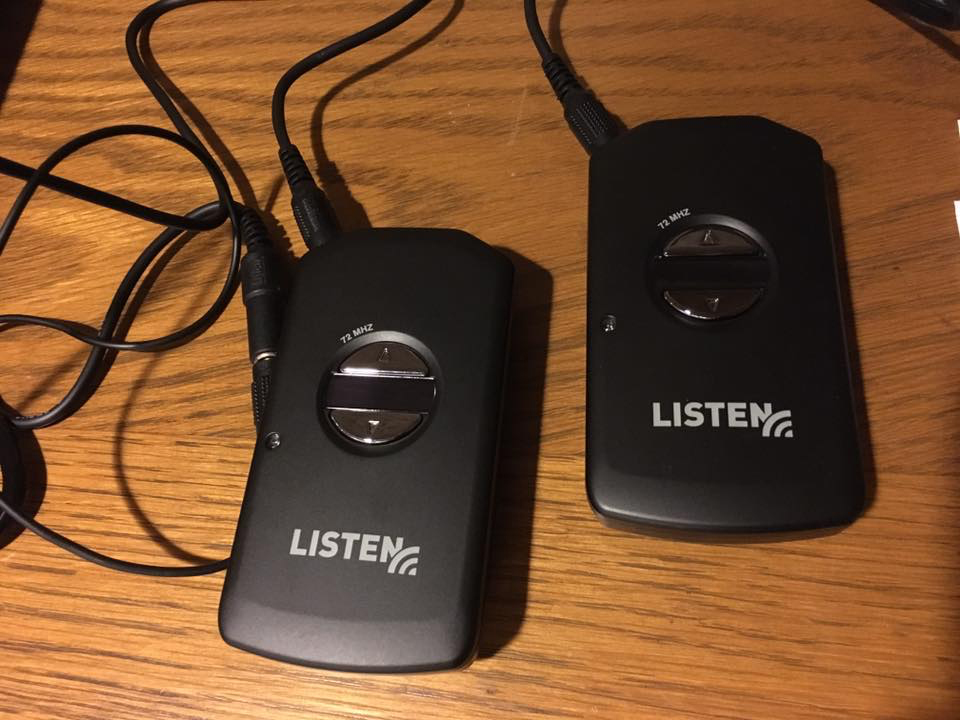 Thanks to several generous donations, our church now has a new wireless assistive listening system for those with hearing problems. We hope that it will allow them to fully understand and participate in our wor- ship services. Those who have already tried it have been very pleased with the improved sound.
If you would like to use this system, please ask an usher for a receiver when you come to worship.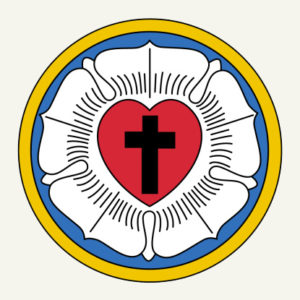 Available in "Reformation Red" with a Lutheran rose emblem in honor of the 500th anniversary of the Reformation! We are now taking orders for these colorful shirts. The cost is only $10. A sample is on display in the narthex, along with copies of the order form.
Amazon Smile helps Trinity

Trinity is now eligible to receive rebates from online purchases at Amazon Smile! Go online to smile.amazon.com and choose Trinity as your preferred charity. Then be sure to go to smile.amazon.com whenever you want to shop on Amazon. Trinity will receive 0.5% of the purchase price from your eligible AmazonSmile purchases.
Click here for more information.
the bat dinner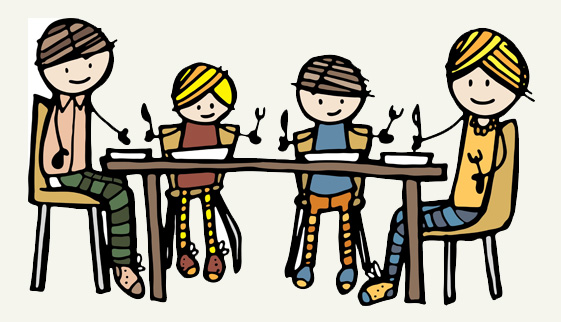 We are so pleased with our dinner attendance. We had 28 guests the first night, and it is increasing every Monday! We are providing a delicious evening meal to homeless/hungry people every Monday at 5:30 PM. This TLC sponsored outreach is the only hot meal for the homeless provided on Mondays in the environs of Riverside, so we anticipate continued growth. The meal includes a hot casserole, vegetable/green salad, buttered bread and a choice of drinks (coffee, water, or punch). Any food remaining after we serve here at Trinity goes to Central City Lutheran Mission or Lutheran Social Services. Our plea for helpers to make and serve the Monday Dinners has been answered! Thank you, and we hope you will want to come back and lend a hand again. Come by any Monday evening and have a look at our team in action. You'll like what you see!